There is an ever growing need to provide storage/organisation solutions for the working environment. A new range of modular trays will allow users to build up an organisation solution that is tailored to their needs, and is ready to adapt to new technologies, new requirements and seamlessly integrate into all lifestyles.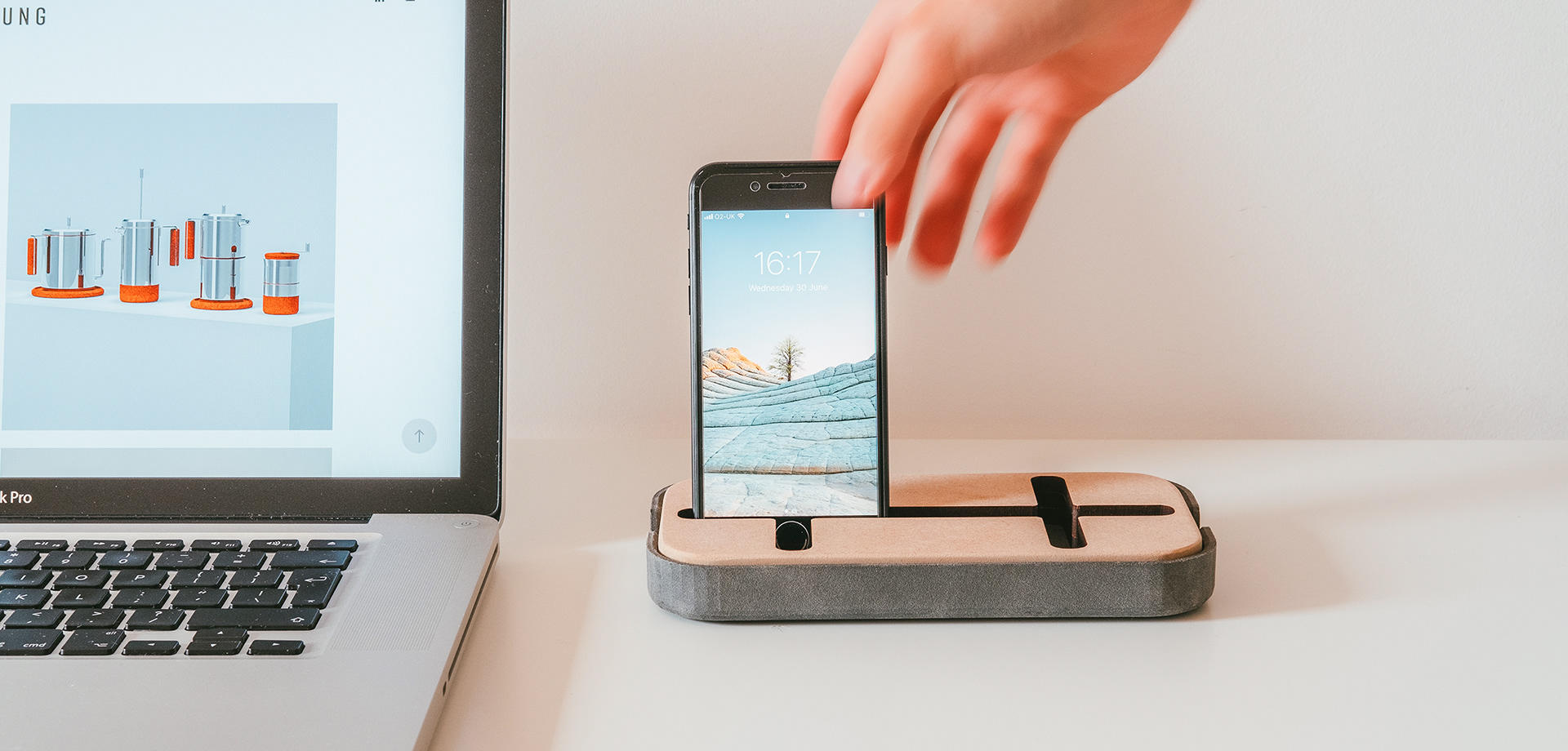 The trays can house a number of different modules to help seamlessly intergrate into the users setup. Smart solutions such as wireless chargers that charge multiple devices and phone stands to allow the user to consume media, video chat or follow cooking recipes.
More traditional modules such as pen holders and single sized trays can be used to compartmentalise your belongings.
Or simply use it as a tray in itself.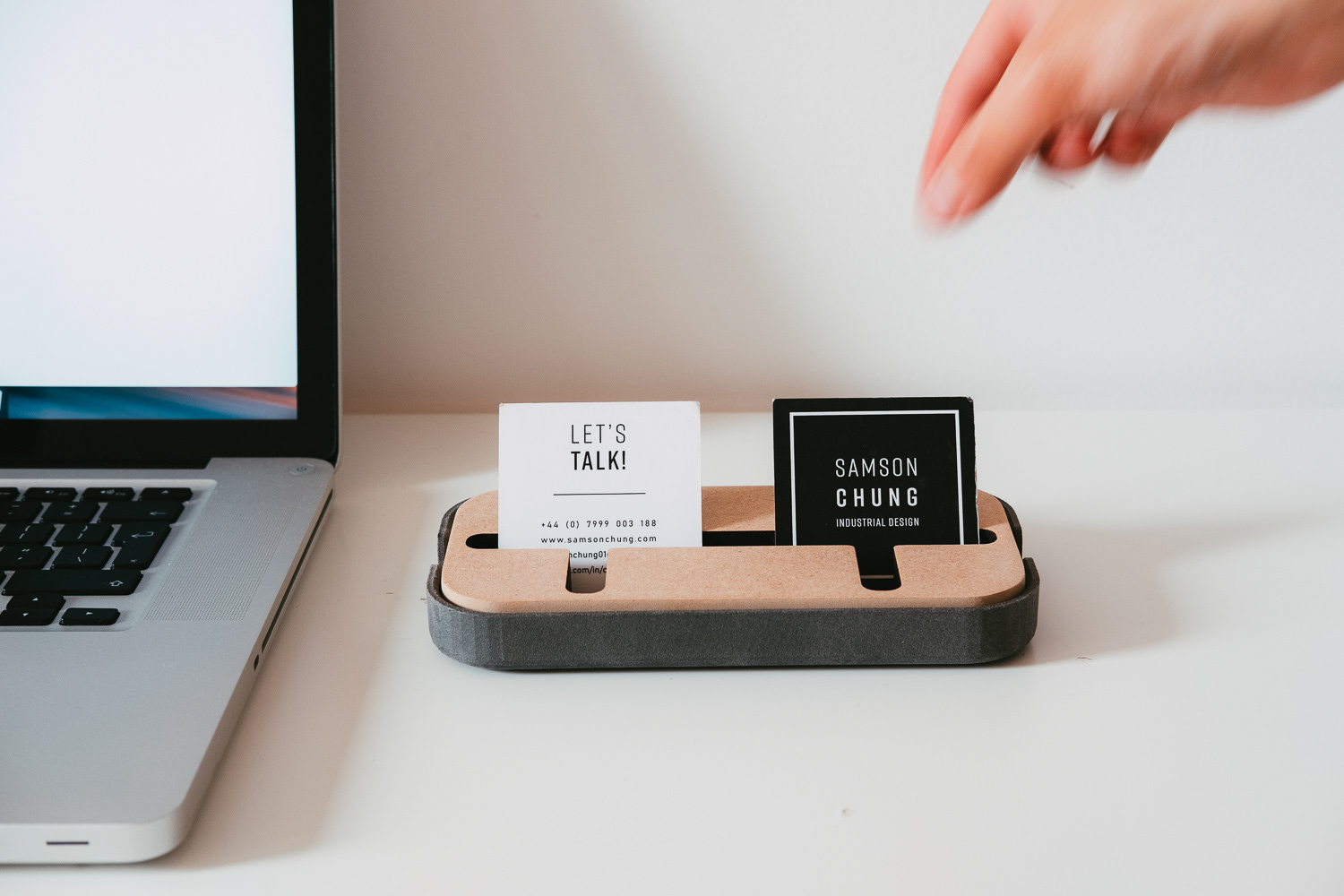 Modular units can be added to the tray to create a desk companion that fits your lifestyle.
Single or Double spaced units can be slotted into the tray and can have different uses. Wireless Charger units can be specified to charge your devices.
Generic '+' shaped stands can be used to store your mobile, business cards or anything.
Inner trays can also be specified to help compartmentalise your smaller belongings, or even equip a Pen Tray to store your stationery.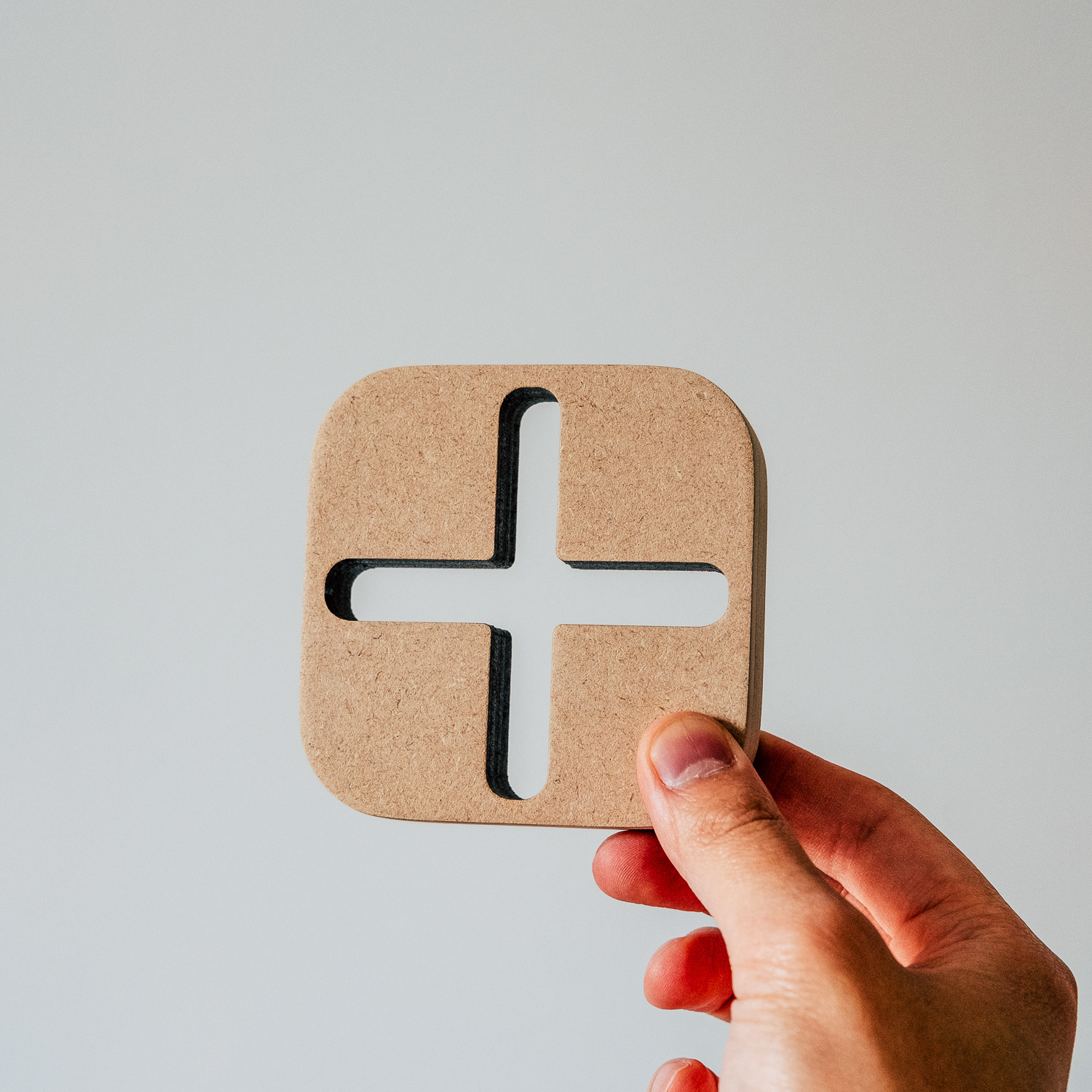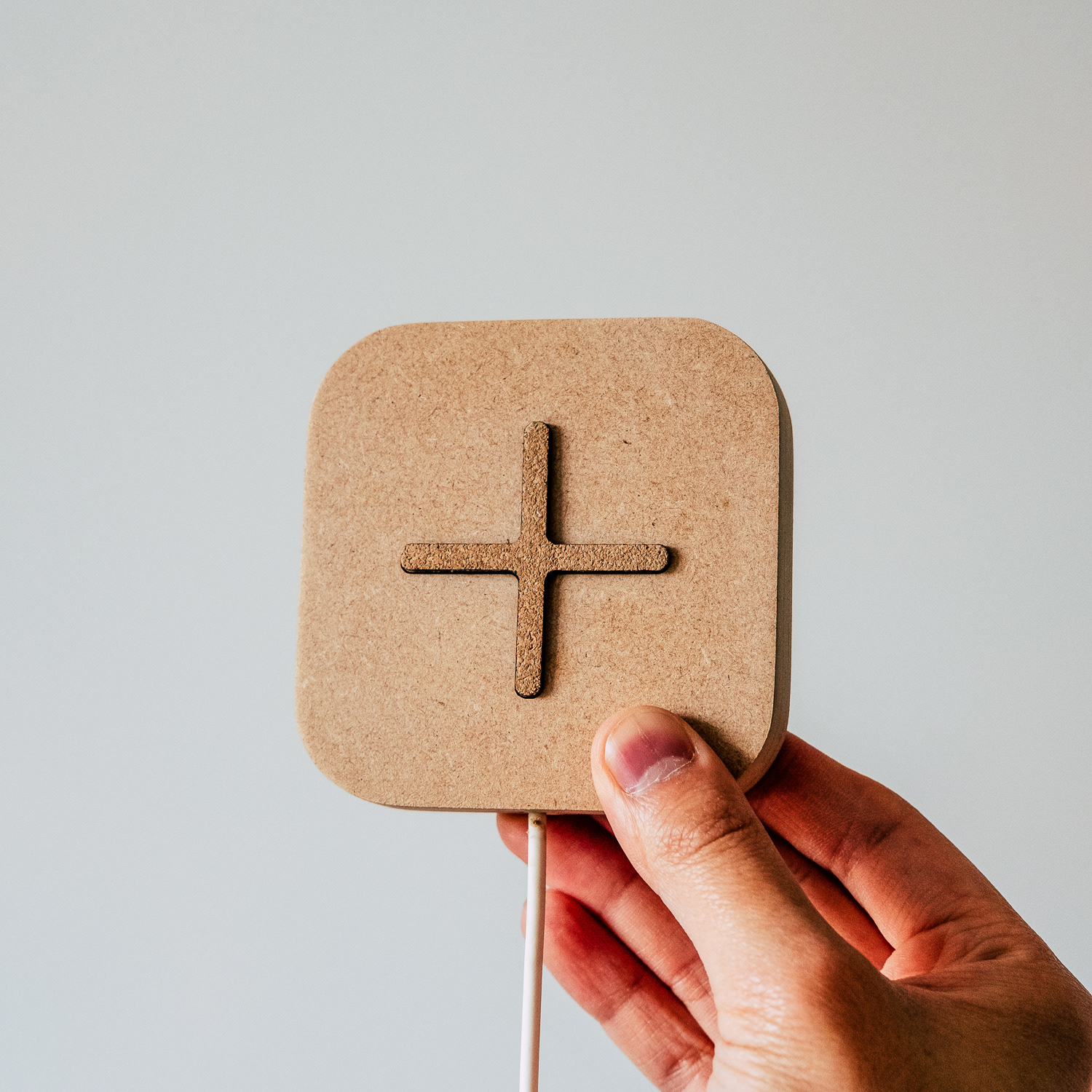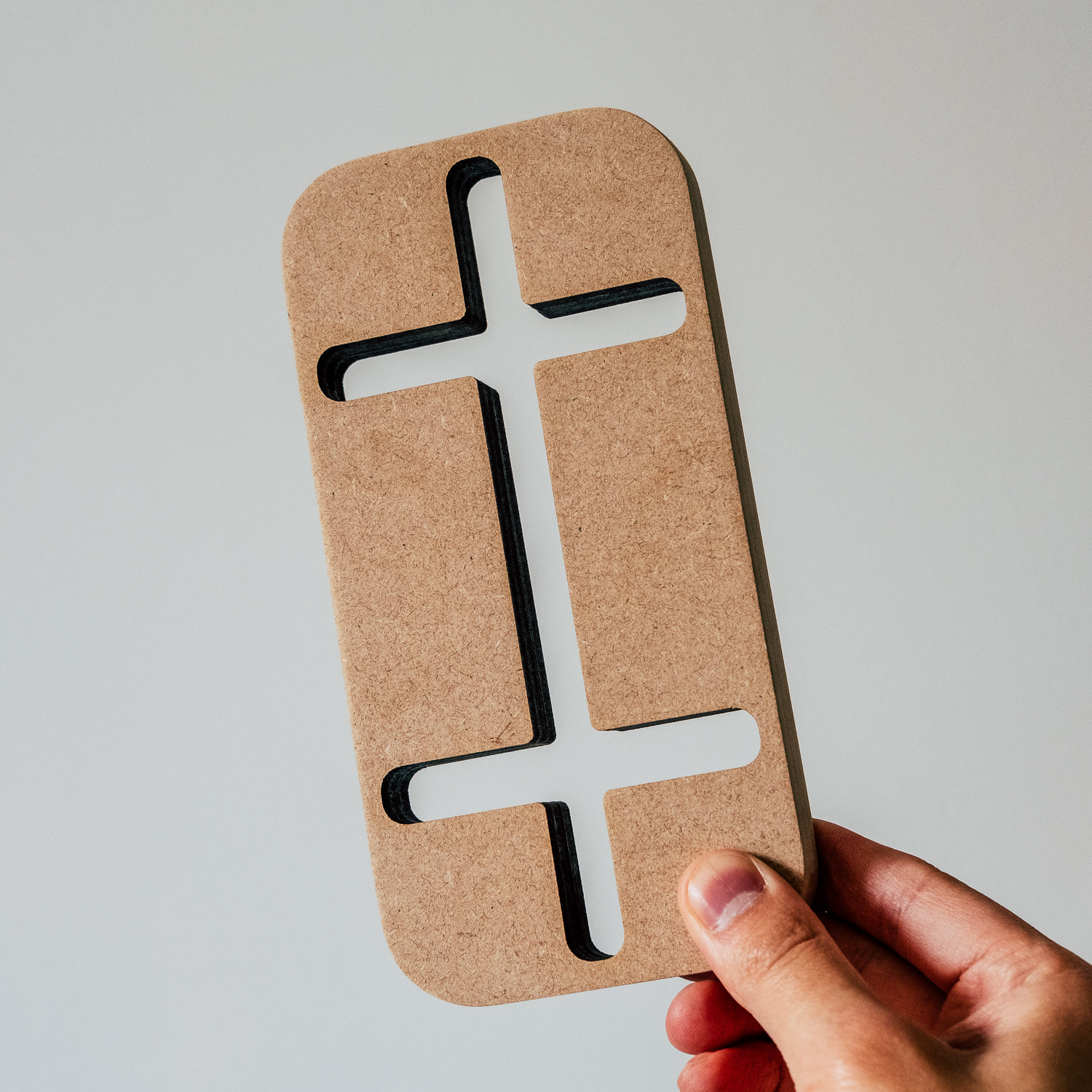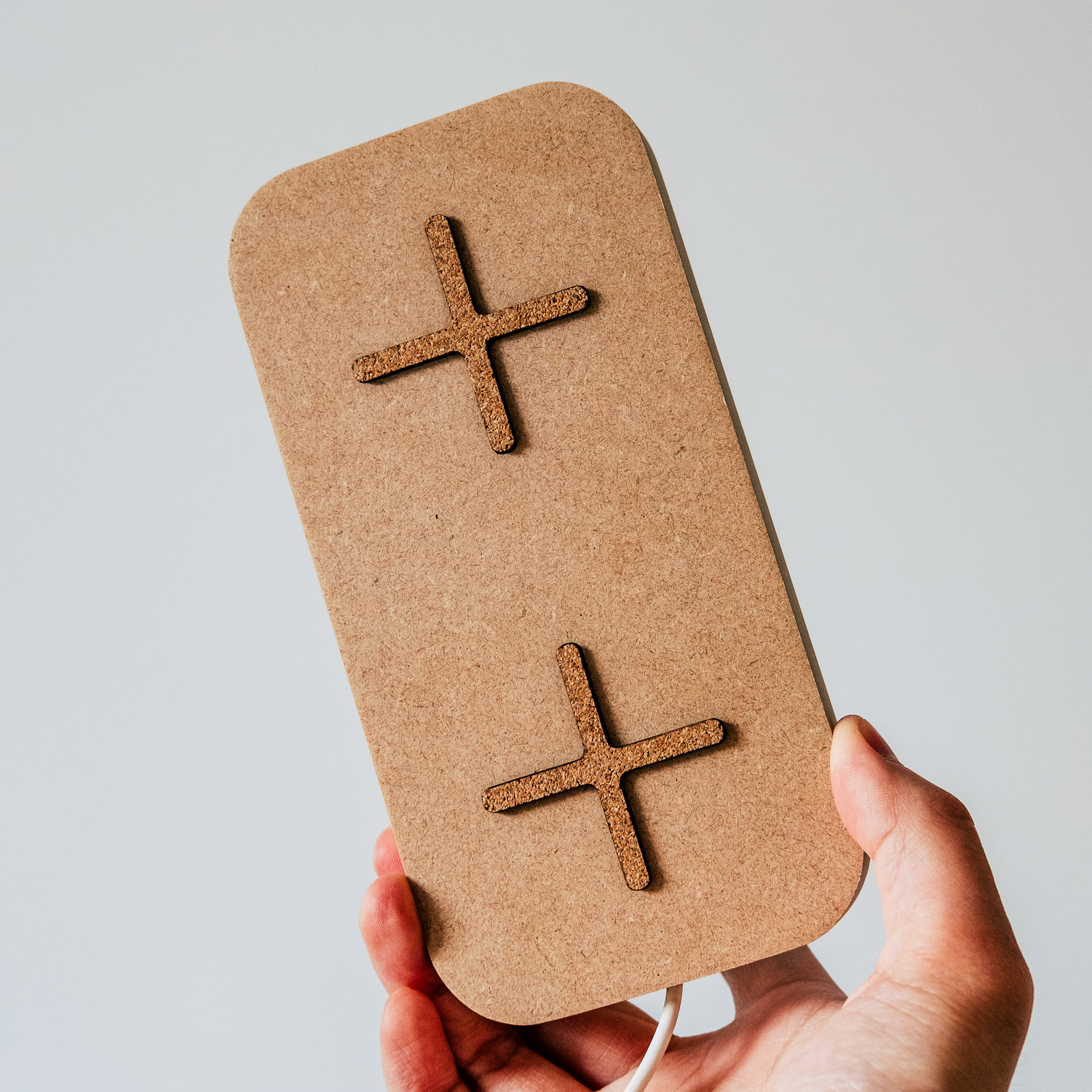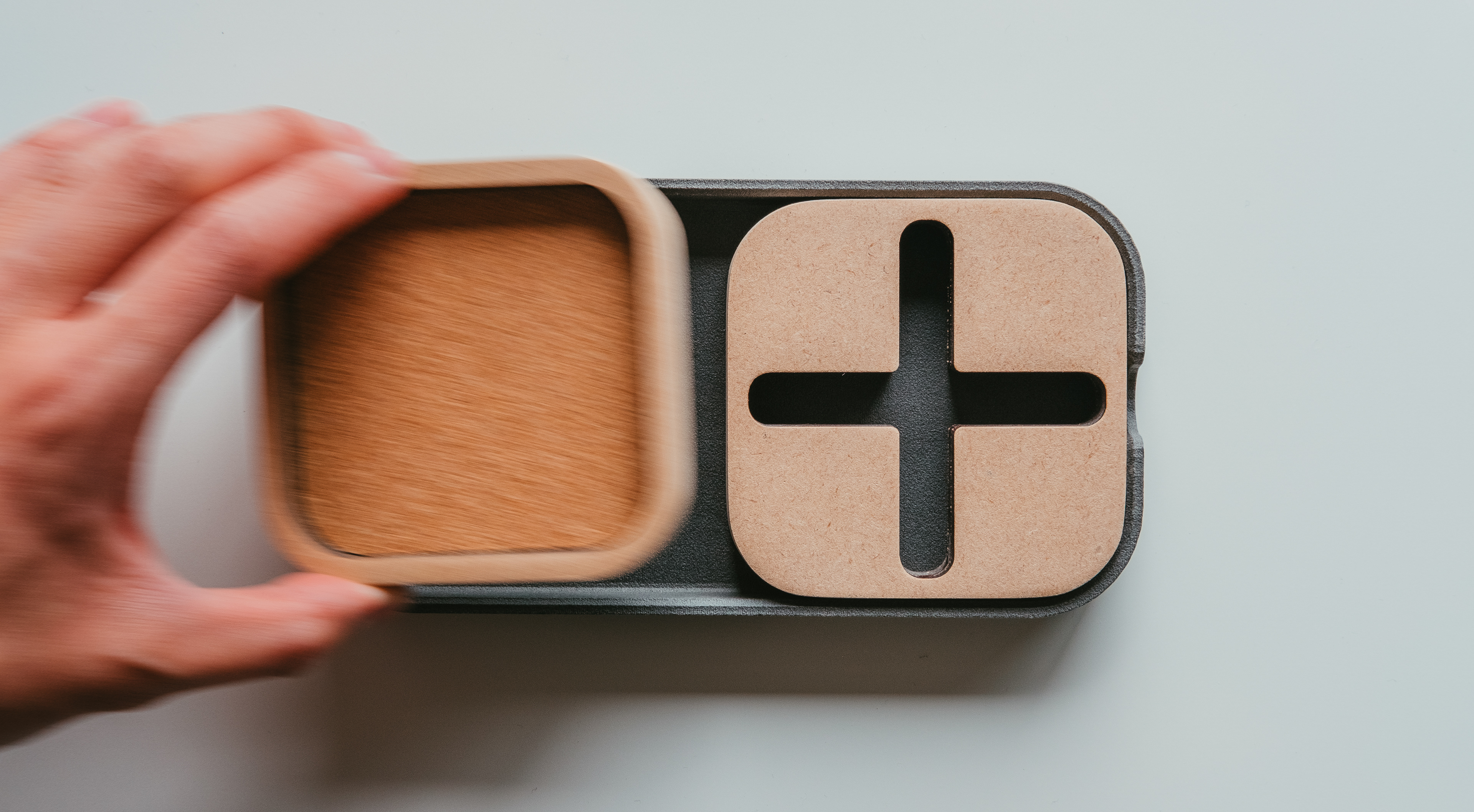 Follow a new recipe or video call loved ones with the stand unit.
Shaped in the shape of a '+' to allow the user to use the unit in either orientation, the stand will allow the user to stand Mobile phones, business cards, Post it Notes or pretty much anything that fits inside the cutout.
Or use the Double stand to watch movies in landscape, stand two devices at once.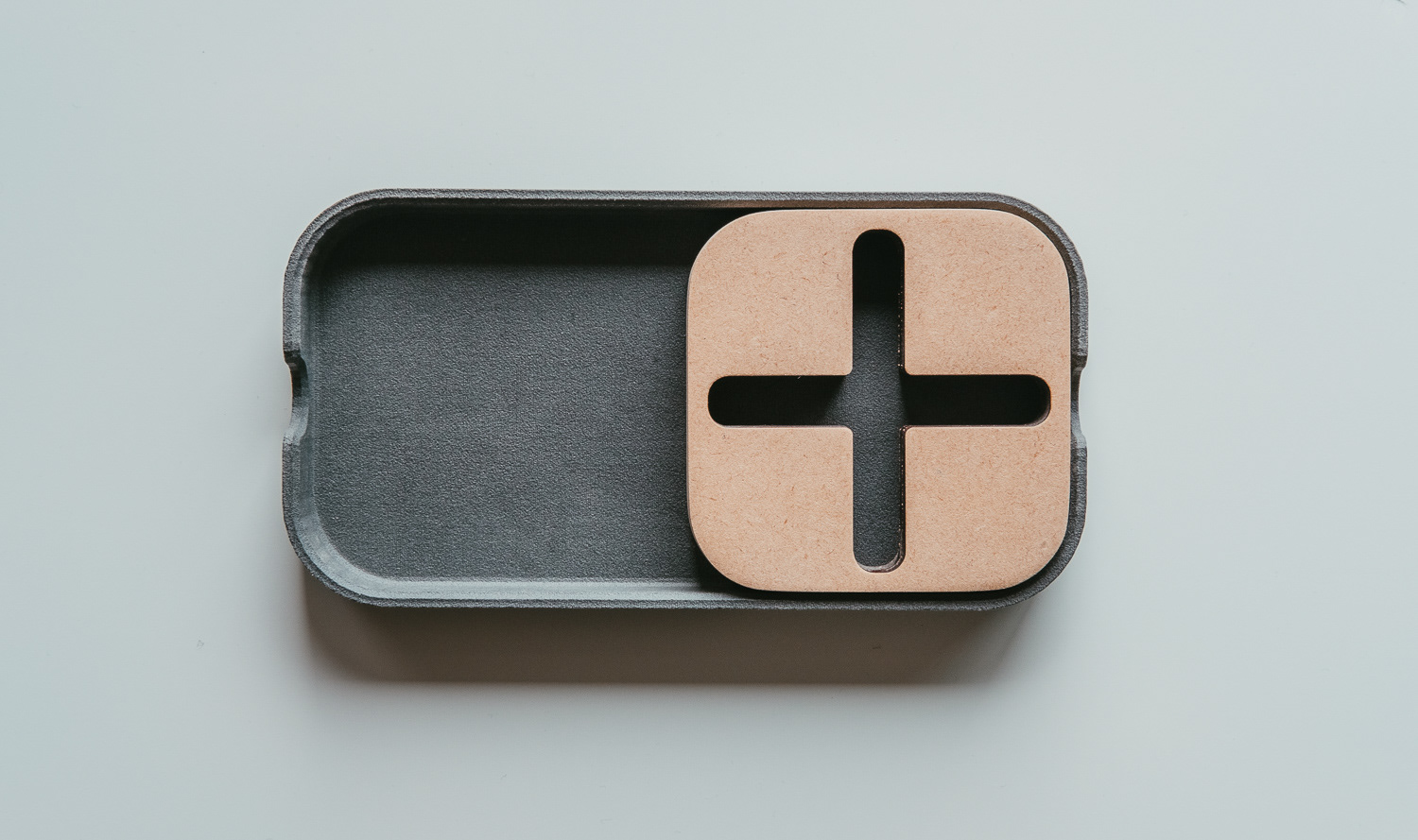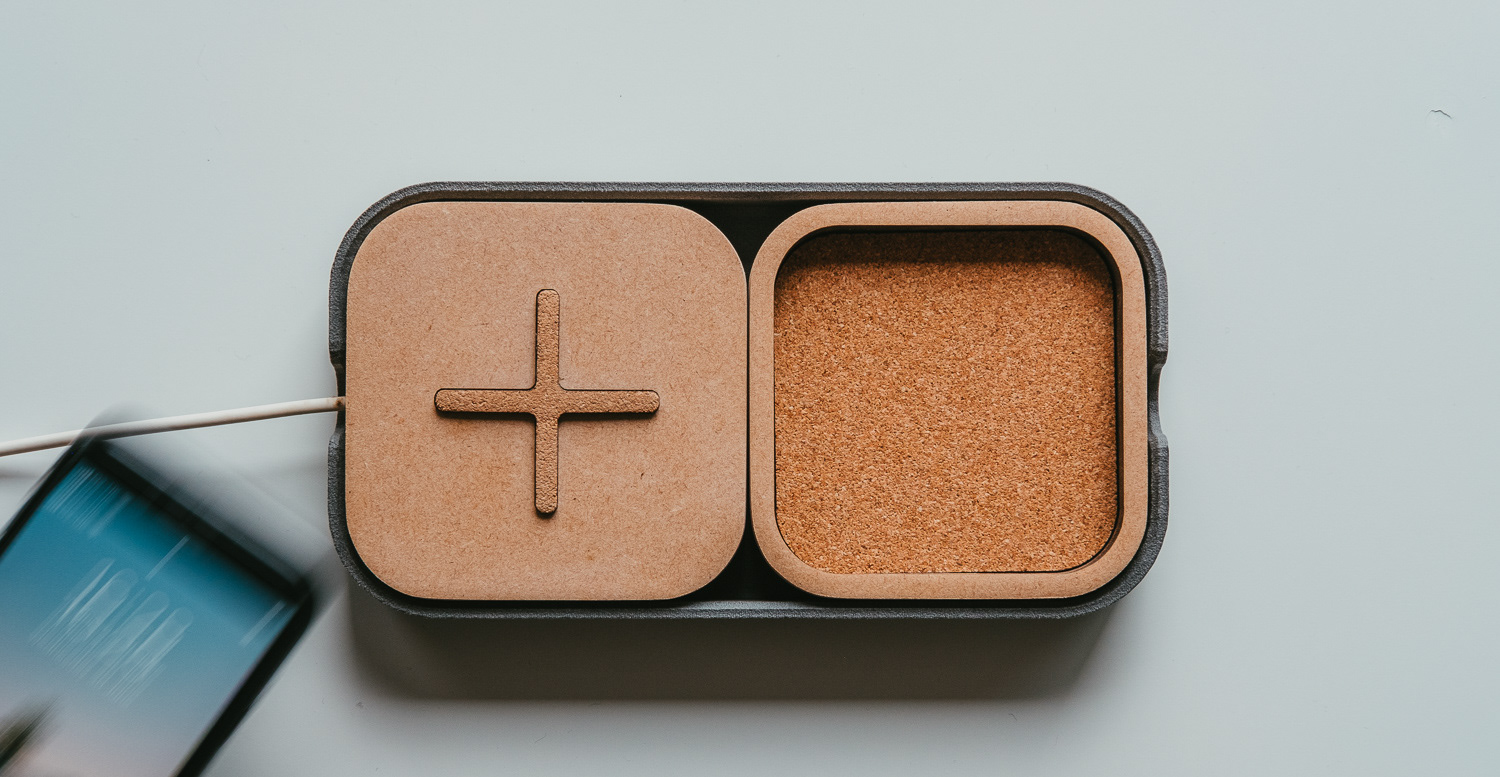 With the growing popularity of wireless charging technology, Wireless chargers are available to charge mobile devices with ease.
Cork inlays sit proud from the top and acts as a soft, non slip surface to place smartphones onto and to indicate the optimal charging point.
Need to charge two devices? Equip a double sized wireless charger into the tray to seamless charge two units at once.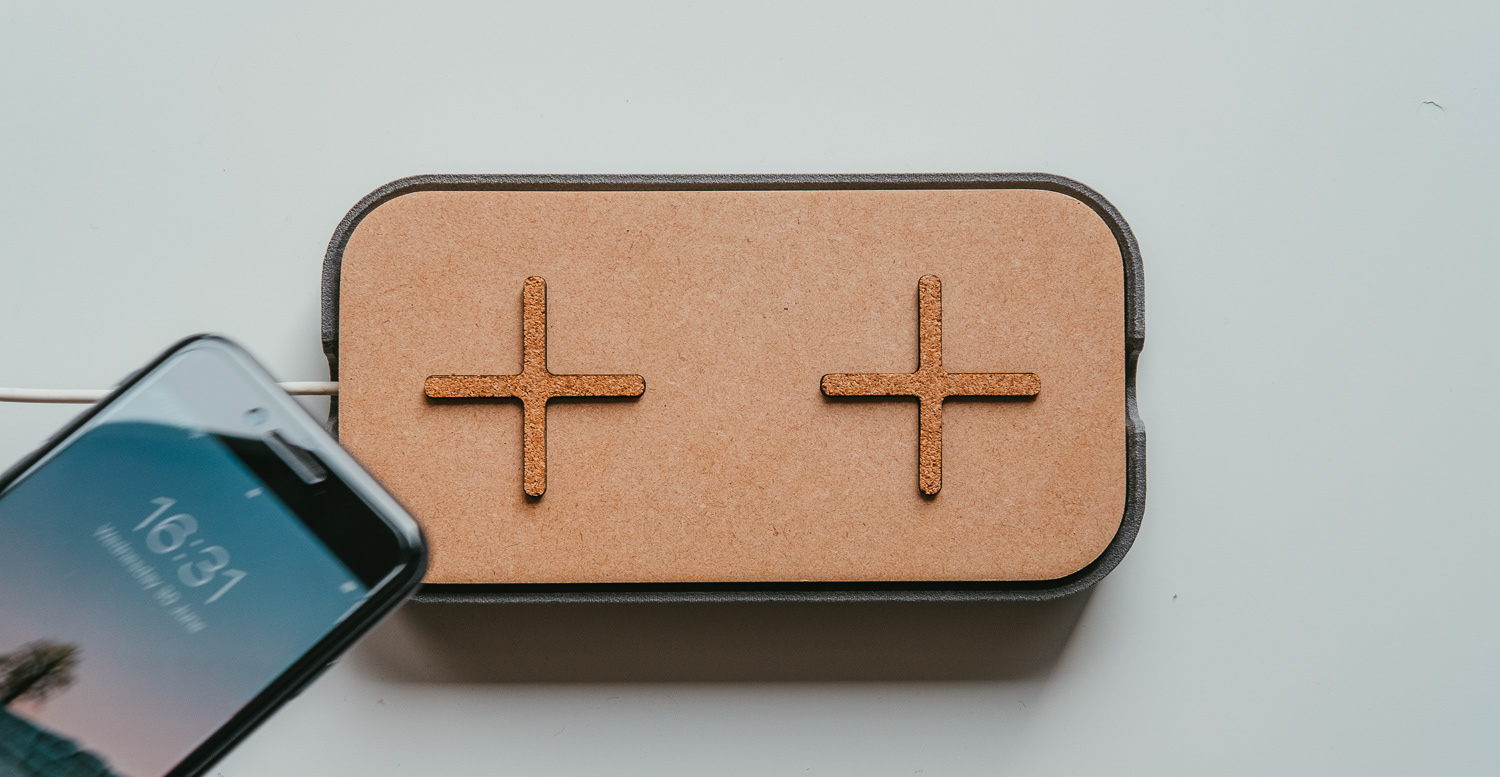 More units can be produced to fit into as many lifestyles as possible.
For example, a simple pen rest can be used for writers to store their most used stationery, and machined from one piece of material, keeping the design and construction as simple as possible.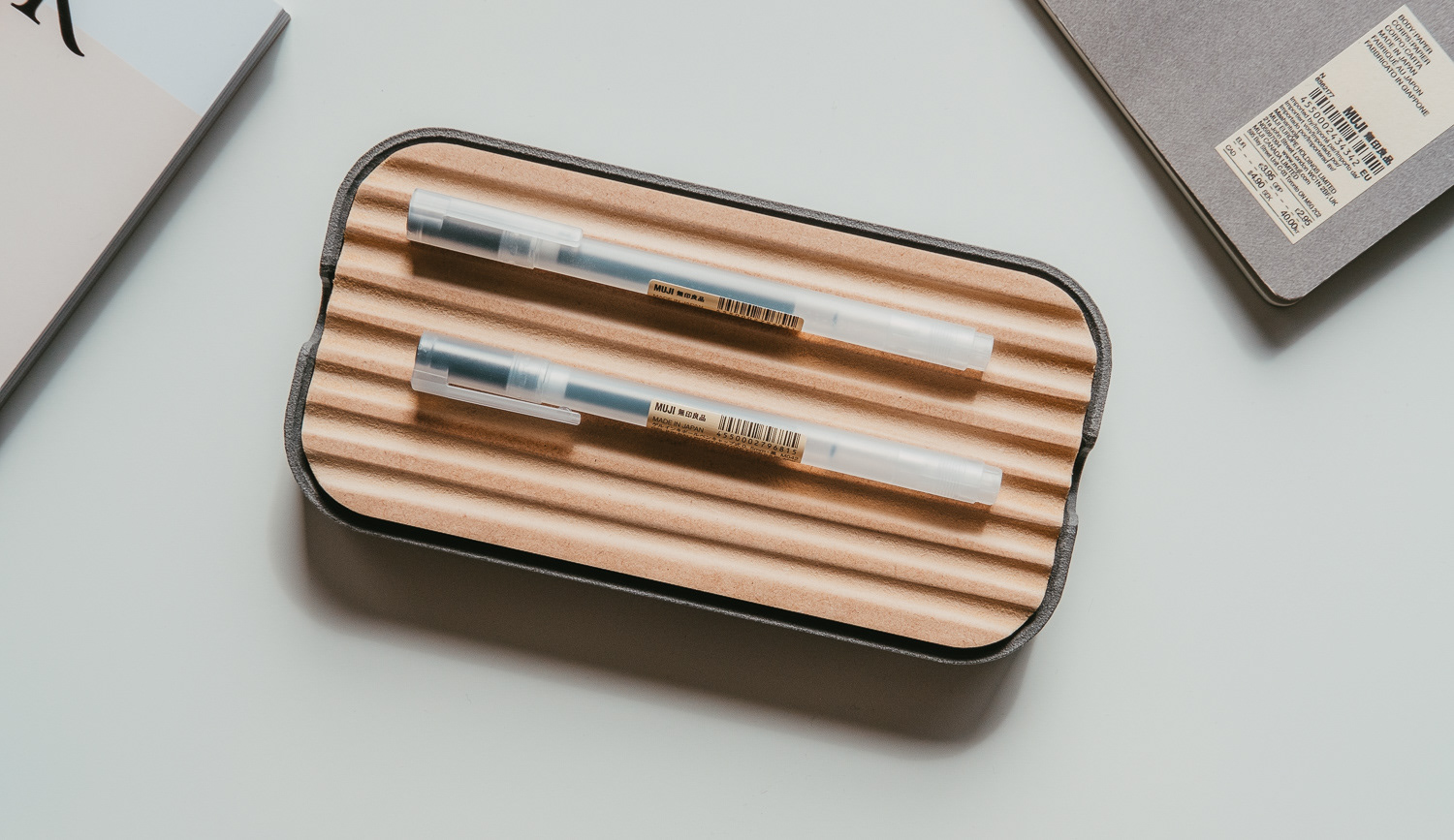 Product Development (sketch)
Sketching to determine the proportions, form and the interaction between tray and unit. The tray has a  rectangular form with rounded edges, rather than  a slotted form.
The sketch focuses on the double charger unit and the unit simply locates into the tray.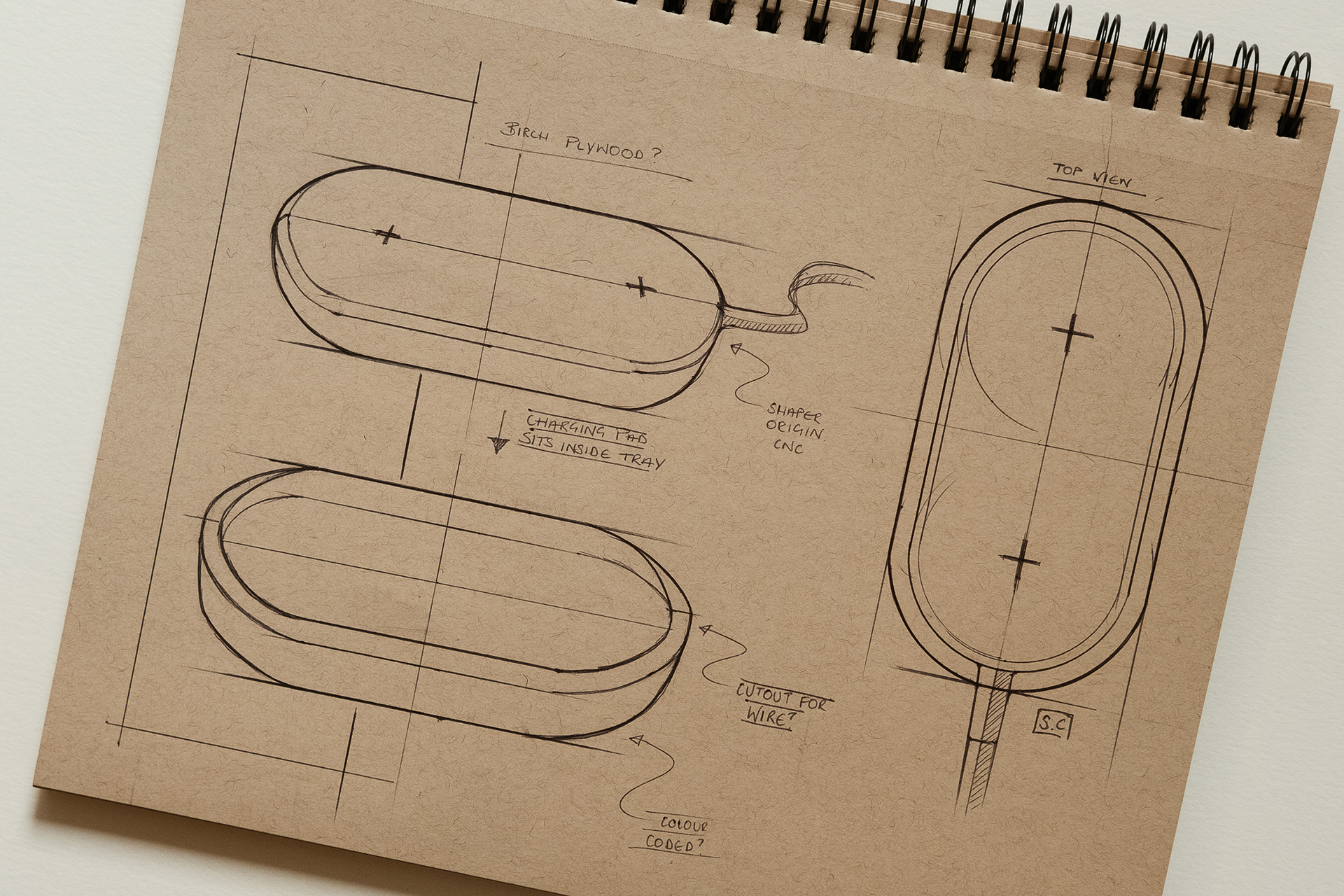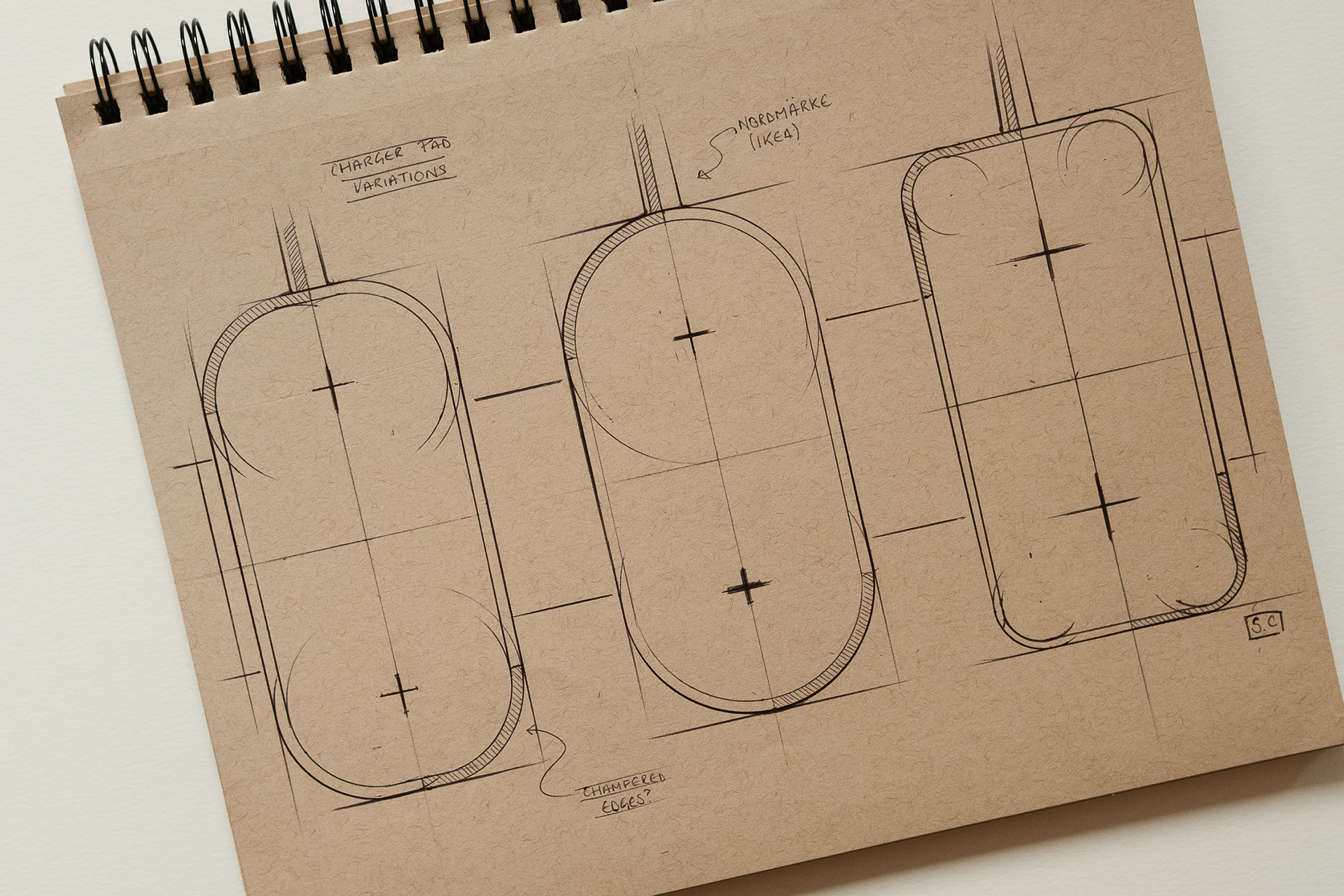 Product Development (physical prototype)
A full scale prototype was created and show exactly how the user will interact with the concept. Two cut outs on the short sides of the rectangle will allow the wire for the charging units to protrude out and help take the units back out of the tray.
The trays were 3D printed and the units were contrusted from laser cut layers of MDF.